News
January 2019: My most recent big annual "purge" is complete. What did I discover as I killed around 5000+ websites? Four main issues stood out from this exercise…
---
August 2018: Come On Aussie is coming on home! After a short holiday down the South Coast of NSW, our Come On Aussie directory is coming back…
---
At the start of July 2017, we launched a major update to our main /Australian Directory @ ComeOnAussie which is, if I can say so myself, pretty amazing LOL.
---
Come On Aussie is a long established (since 1995) Australian web designer and internet publisher providing Web Design and Internet Promotional services to Australian small business clients.
The services provided by the Principal of Come On Aussie (Stephen Spry) include: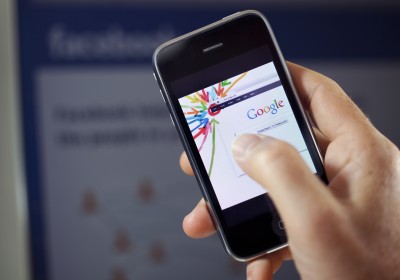 Mobile use of the Internet is on the rise, and savvy businesses who can cater to a mobile audience with an optimised mobile website design will get rewards from this growing market segment!
Find out if it's time to get a mobile website, and what's involved! It's not as complicated nor as expensive as you might be led to believe!
I also do "normal" desktop website design too… something I've done for ages!
With a diverse platform of established Internet properties at your disposal, Come On Aussie offers featured listings, text-link advertising, display advertising, article submissions and more!
Come On Aussie has always provided cost effective Internet solutions to small business operators since its inception! My full range of featured services is certainly no exception!
All are designed to better brand you, your business and your products/services, and available at affordable rates that don't break your budget!
With my Internet Consultancy Services I can properly advise small business on the best way to go with their Internet presence.
Whether you need advice on domain names, web hosting, web design, a completely thorough website review or in-depth consultation, then pick my brains as much as you like! You know for sure that you'll get a straight answer… with no B.S. 🙂
An important focus has been on the ongoing development of a range of business website directories which have been built on user submissions since I started providing directory listings in 1997. Most businesses are welcome to list their business/website details for little or no charge.
The paid inclusion service is useful for relevant overseas businesses who wish to list with Come On Aussie.
Syndication Services
Do you want useful fresh content for your website? Or maybe you have content you want to publish on our network? Content Syndication is the easiest way to do just that!
Come On Aussie API Now Available!
Version 1 of our brand new API is now available to web developers to use (for free) for Australian based web projects (Feb 2015).
It draws on the Aussie business data set available at our main Australian website directory.
We've made it available (for free) after lots of testing on another new Aussie web site we've recently launched, called "Search Locally", and have implemented it on several of our network sites.
More details on that new site are available here, and then there's our press release on the launch.
Don't Have and/or Don't Want a Website?
A lot of smaller businesses do NOT need a full-blown website… yet still require a reasonable Internet "presence". I reckon either an Enhanced Business Listing or even a simple mobile website could be just the ticket for you!
So Chat To Me Now…
To email or phone your enquiry or booking to me, please use these contact details.
I look forward to hearing from you!
Regards
Stephen Spry